How to Place a test order?
You can place a test order from the printer app as well as from the MyPanel dashboard to test your printer. A test print also helps you to check the font sizes and other optional settings. After a test print you can set the font and other settings as per your requirement.
Place a test order from the Printer App
Login to your printer and navigate to the tool button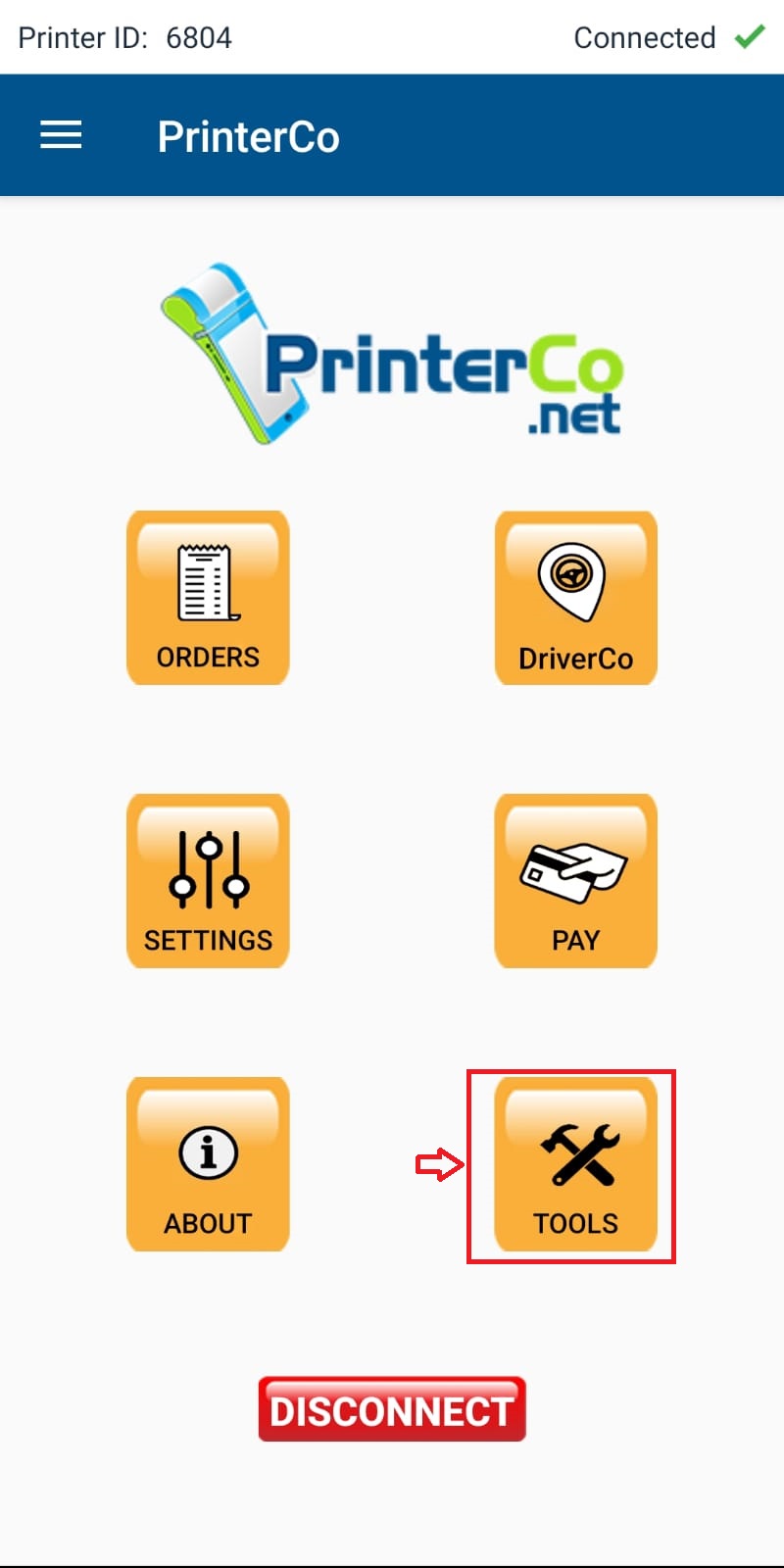 Press the tool button and it will open a list of options like Daily report, SMS Credit, Type and Print and Simple Test Order.
Place a Test order from MyPanel.
Please login to your MyPanel account and click on the printer list.